Meet Our Team
DIRECTOR
Michael A. Grandner PhD MTR CBSM FAASM FAHA
Director, Sleep and Health Research Program
Director, Behavioral Sleep Medicine Clinic
Assistant Professor of Psychiatry, College of Medicine
Assistant Professor of Medicine, College of Medicine
Assistant Professor of Psychology, College of Sciences
Assistant Professor of Nutritional Sciences, College of Agriculture and Life Sciences
Dr. Grandner is the Director of the Sleep and Health Research Program at the University of Arizona, Assistant Professor in the Departments of Psychiatry and Medicine in the College of Medicine, Assistant Professor of Psychology in the College of Science, and Assistant Professor of Nutritional Sciences in the College of Agricultural and Life Sciences. He is a licensed Psychologist and Certified in Behavioral Sleep Medicine by the American Board of Sleep Medicine and directs the Behavioral Sleep Medicine Clinic. He is a member of the Sarver Heart Center, the Hispanic Center of Excellence, and a faculty member of the Graduate Inter-Disciplinary Programs in Neuroscience and Physiological Sciences.
His research focuses on how sleep and sleep-related behaviors are related to cardiovascular disease, diabetes, obesity, neurocognitive functioning, mental health, and longevity. Specific areas of focus include: (1) Downstream cardiovascular, metabolic, and behavioral health outcomes associated with insufficient sleep, (2) Upstream social, behavioral, and biological determinants of insufficient sleep, and (3) Development and implementation of behavioral interventions for sleep as a domain of health behavior.
Dr. Grandner has published over 100 articles and chapters on issues relating to sleep and health, is Associate Editor of the journal Sleep Health and the editorial boards for SLEEP, Sleep Medicine, and Frontiers in Neuroscience: Sleep and Circadian Rhythms. serves on both the Mental Health Task Force and the Sleep and Wellness Task Force for the NCAA, and has partnered with a number of athletic, health, and corporate organizations. He is a regular lecturer on topics related to sleep and health for students, patients, corporations, and athletes, has been invited multiple times to the National Institutes of Health, and has presented for the US Congress (twice). His research has been profiled in hundreds of national and international news outlets, TV programs, magazines, and newspapers.
He has received awards and honors for his work from the Society of Behavioral Sleep Medicine, Sleep Research Society, American Academy of Sleep Medicine, American Heart Association, Population Association of America, Sleep Research Network, and other groups. He is an elected fellow of both the American Academy of Sleep Medicine and the American Heart Association. He has also received two separate Outstanding Professor Awards for his teaching.
Read Dr. Grandner's current CV or contact Dr. Grandner directly.
See more at http://www.michaelgrandner.com.
---
PROGRAM STAFF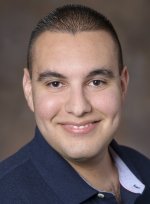 Manuel Acuña
Human Subjects Research Coordinator
Manuel "Manny" Acuña is an undergraduate student pursuing a Bachelor's of Arts degree with a double major in Spanish and Linguistics with a minor in French. Manny is interested in bilingualism, sociolinguistics, and Spanish phonetics and phonology. Manny has been with the Department of Psychiatry for 6 years in administrative roles and has recently joined the Sleep & Health Research Program team. He is currently overseeing regulatory compliance with human subjects research, including interface with departmental review processes, the Institutional Review Board, and others.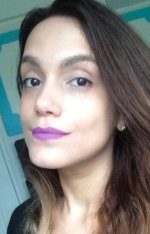 Pamela Alfonso-Miller MD
Program Manager

palfonsomiller@psychiatry.arizona.edu
Dr. Alfonso-Miller is a trained Pediatrician with an interest in the effects of mental health on physical health, the phenomenology of emotion, intersectional healthcare and better living through accessible knowledge. She oversees all SHRP programs, training, regulatory concerns, and other issues. In her spare time, Dr. Alfonso-Miller likes piña coladas and getting caught in the rain.
Tommy K. Begay PhD MPH
Clinical Assistant Professor, Psychiatry
Dr. Begay is a Clinical Assistant Professor in the Department of Psychiatry, College of Medicine, University of Arizona. He is a Cultural Psychologist by academic training, focusing on the interrelationship of biology, environment, and culture, to understand human behavior as applicable to health and wellness. Dr. Begay's research interests include Native American health, especially in relation to the impact of American Indian historical trauma, and the subsequent evolution of intergenerational, maladaptive coping behaviors that contribute to the disproportionately high rates of stress-related chronic diseases, cancer, interpersonal violence, accidents, substance abuse, and addiction – all major contributing factors to the contemporary health and wellness of American Indians and Alaska Natives. Of particular interest, is the use of psychoneuroimmunology to assess the health impact of chronic stress, and associated pathophysiological processes. As an Instructor, Dr. Begay has taught the following courses: American Indian Medicine and Wellness, Cultural and Linguistic Diversity in Exceptional Learners, Drugs and Society, Human Sexuality, Health Education Intervention Methods, and Contemporary Community Health.
Jo-Ann Gehrels MA
Clinical Research Coordinator
jgehrels@psychiatry.arizona.edu
Jo-Ann Gehrels serves as a Clinical Research Coordinator, responsible for overseeing recruitment and participant screening and scheduling for all clinical research projects. She holds a Bachelor's as well as a Master's degree in Sociology from the University of Arizona. Following Graduate School, Jo-Ann worked as a Clinical Research Associate at Yale University School of Medicine, on a study of epilepsy in children. From there she became a Clinical Research Coordinator at the University of Washington Medical Center, studying risk factors for intracranial meningioma. For the next 12 years she was a Research Assistant at Barrow Neurological Institute in Phoenix, working with traumatic brain injured patients. Jo-Ann oversee all clinical research projects, including all subject scheduling, appointments, and progress; database management; and regulatory compliance and correspondence. Jo-Ann serves as the primary contact person for these studies. When not at work, Jo-Ann enjoys SCUBA diving, hiking, music, and her two pugs.
Chloe Warlick
Research Assistant Coordinator
chloewarlick@email.arizona.edu
Chloe recently graduated from the University of Arizona with a B.S. in Psychological Sciences. After working in the lab as an RA for 3 years, she joined the staff as the Program Coordinator, where she supervises the undergraduate students and assists Dr. Alfonso-Miller in overseeing current projects. In general terms, she is interested in how psychosocial stressors impact sleep quality and mental health outcomes. At present, she is applying to Clinical Psychology programs in an effort to pursue a career in sleep research. Chloe is a self-identified "foodie" and enjoys cooking and trying out new cuisines and restaurants in her downtime.