Students and Trainees
POSTDOCS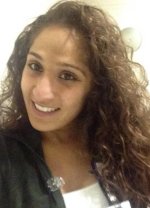 Sadia Ghani MD MBA
Sadia Dr. Ghani obtained her MD from Medical University of the Americas and completed her residency training in Psychiatry at the University of Arizona. She also completed a certification with the University of Arizona Integrative Medicine distinctive track.  She obtained her M.B.A. in Business Administration while studying at Davenport University in Grand Rapids, MI. Upon graduating from her residency training, she joined as a postgraduate research associate with the goal of becoming a physician-scientist. Her professional interests include neuroscience/neuropsychiatry, diet and nutrition, sleep medicine and behavioral health. Her interest in research focuses on reducing health disparities and improving mental health.  Her personal interests include spending time with friends and family, traveling, cooking, painting, yoga and zumba.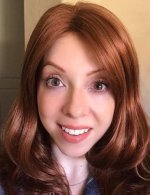 Suzanne Gorovoy PhD
Dr. Gorovoy completed her PhD in Clinical Psychology at Case Western Reserve University, with dual specializations in Child Clinical and Pediatric Psychology. She completed her predoctoral psychology internship in the Department of Psychiatry at the University of Arizona. Dr. Gorovoy also earned her EdM from Teachers College, Columbia University and worked for 14 years as a school psychologist (including here in Tucson). Her broad research interests include behavioral sleep medicine, treatment adherence, neuropsychological assessment, and pediatric psychology. Specific to behavioral sleep medicine, Dr. Gorovoy's research interests focus on adolescent adherence to CPAP, improving identification and screening of children with sleep problems in the community, and neurocognitive and behavioral sequelae of obstructive sleep apnea in children. When she is not working, Dr. Gorovoy loves to spend time with her three rescue dogs, volunteer at PACC, read, and bake treats for colleagues and friends.
---
GRADUATE STUDENTS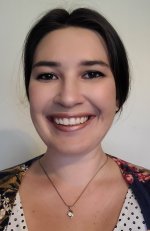 Rebecca Campbell
Becca is a clinical psychology predoctoral intern. Her main research interests involve investigating the effects of sleep loss on emotion regulation with the goal of using this knowledge to inform approaches to psychotherapy. Specifically, her dissertation aims to illuminate the effects of acute sleep deprivation on the ability to reappraise negative situations. Her interests also expand into sleep interventions in integrated primary care settings. Her aim is to quantify patient need and leverage the interdisciplinary team to increase access to evidence-based interventions. In her free time, Becca enjoys playing boardgames and tabletop roleplaying games, reading, and camping.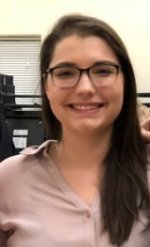 Breanna Featherston
bfeatherston@email.arizona.edu
Breanna is a graduate student in the Clinical Translational Sciences program at the University of Arizona.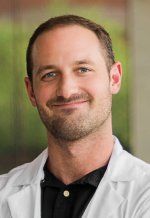 Stephen Hutchison
Stephen Hutchison, is a master's student in the Physiological Sciences GIDP. He received his bachelor's degree from the University of Arizona in Biomedical Sciences. After receiving his BS, He worked for several years in outpatient medicine where he became deeply interested in the causal factors underlying metabolic dysfunction in patients. In the SHRP, he is focused on elucidating the physiological mechanism by which sleep affects metabolic function and applying that knowledge to develop real-world strategies to improve the health of others.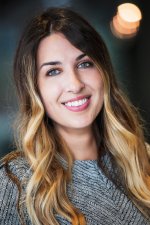 Kat Kennedy
Kat Kennedy is a PhD candidate in the Physiological Sciences Graduate Interdisciplinary Program. She is interested in sleep and nutrition, women's sleep health, and the use of novel therapeutics and wearables. Kat is a science communicator and has written about sleep and health for multiple outlets including The Conversation, Elemental, Medium, and more.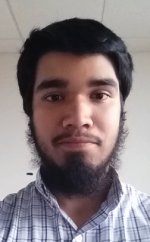 Wailuddin "Suhaib" Khader
Waliuddin (Suhaib) is a graduate student pursuing his PhD in Clinical Psychology at the University of Arizona. In general, his research interests encompass sleep, depression and addiction. More specifically, he is interested in studying the incidence of insomnia and its different subtypes and their association with depression and alcoholism. Suhaib is also interested in understanding how different treatment modalities for insomnia can impact psychological disorders. In the future, he hopes to be a hybrid clinician researcher where part of his time will be spent providing treatment and the rest will be spent conducting research. In his spare time, he enjoys playing tennis, reading books, and tinkering around in Adobe Photoshop/Illustrator. His co-mentors are Dr. Grandner and Dr. Fabian Fernandez.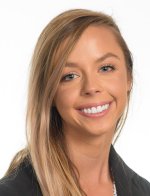 Elizabeth Rasmussen
Elizabeth is a Clinical Translational Sciences Ph.D. student at the University of Arizona and faculty associate with Arizona State University, College of Health Solutions. She graduated with a B.S. in Physiology from the University of Arizona, College of Medicine, in 2017, and holds an M.S. in Healthcare Delivery from Arizona State University, College of Health Solutions (2018). Elizabeth currently works in healthcare analytics and consulting aimed at improving the quality of care and overall health of underserved communities. She is interested in external impacts (environmental, social, behavioral) on health outcomes.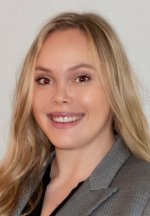 Alissa Stanley
alissastanley@email.arizona.edu
Alissa graduated from UCLA with a degree in Human Biology and Society with a concentration in Bioethics and Public Science Policy. She is currently a medical student at UA COM-T. She is interested in pursing psychiatry as her future specialty with a particular focus in serving underserved populations. Her research interests include insomnia, sleep and memory, anxiety/depressive disorders, addiction, behavioral sleep interventions, and health disparities.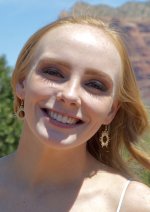 Isadora Thesz
Isadora (Izzy) Thesz is a master's student in the physiological sciences GIDP program at the University of Arizona. She completed her BS degree in 2021, with a major in physiology and a double minor in biochemistry and french. She spent the duration of her undergraduate career competing on the UA wildcat club cheer team, serving on the team's executive board her final season. Izzy is very excited to begin her next journey as a researcher in the SHRP. In the future, she hopes to continue on to medical school, with the aspiration of becoming a surgeon.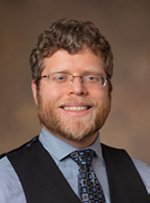 Andrew Tubbs
Andrew is an MD/PhD student who recently completed the PhD portion of his training in the SHRP. He is still collaborating on several projects as he completes his medical training. Broadly speaking, Andrew is interested in the development, maintenance, and treatment of mental illness. Since sleep often features prominently in mental illness, Andrew's focus in the SHRP is on how sleep acts as a risk factor for mental illness development and disease course, as well as how therapies targeting sleep may improve mental illness symptomology. Ultimately, Andrew hopes to complete his residency in Psychiatry, fellow in Child and Adolescent Psychiatry, and work as a clinical research physician at an academic medical center. Outside of the lab, Andrew enjoys cooking, writing short fiction, and discussing theology.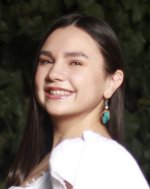 Dora Valencia MPH
Dora is a Ph.D. student in the Clinical Translational Sciences program at the University of Arizona. She obtained her Master of Public Health (MPH) in Global Health from the University of Arizona in 2019. Dora completed her undergraduate career in 2017, obtaining her BSHS in Physiology, BA in French and Francophone Studies and a minor in Biochemistry also from the University of Arizona. She wishes to be a part of the generation of researchers that increase minority representation in research, that promote disease prevention through the adoption of positive health behaviors, that advance the equitability of the health care system and lead public health and medicine to be more community and identity-centered. Dora's research interests include chronic disease prevention and control, increasing the representation of underserved populations within search through community-based work, and utilizing the human experience as portrayed in literature and in spoken language to improve clinical research and clinical practices. Dora's ultimate career goal would be to work as a Global Health Researcher that travels often to all of Latin America, France, and French speaking African nations.  
---
UNDERGRADUATE STUDENTS & RESEARCH ASSISTANTS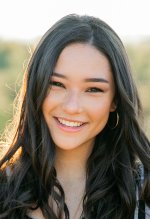 Sabrina Arevalo
Sabrina is an undergraduate honors student majoring in Physiology and Medical Sciences and Nutritional Sciences, minoring in Emergency Medical Services, Pharmaceutical Sciences, and Sports Nutrition. She is an active member in the Physiology Honors Academy and in a Panhellenic soroity, Kappa Alpha Theta. In the future, Sabina hopes to become a physician in the military. In the lab, she is interested in investigating the connection between sleep and mental health.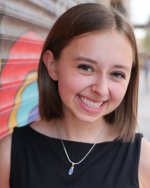 Caroline Blethen
carolineblethen@email.arizona.edu
Caroline is a senior in the Honors College at the University of Arizona majoring in Physiology and minoring in Spanish and Care, Health & Society. She dreams of going to medical school to become the most inclusive and holistic physician she can be and strongly feels that this comes from gaining as many perspectives as possible. That is why she is thrilled to further investigate how sleep affects all aspects of health and vice versa, whether that's psychologically, sociologically or physiologically. Outside of school, she enjoys volunteering with underserved populations as Secretary and Membership Coordinator of the Flying Samaritans Club, as well as practicing Psychological First Aid as a Peer Leader through Wildcats RISE.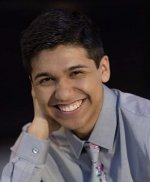 Brandon Fuentes
brandonfuentes@email.arizona.edu
Brandon was born and raised in Northwest Indiana. He is a physiology student at the UofA with a minor in biochemistry. He has always loved the natural sciences and wants to further his education past his undergraduate degree. He also enjoys playing soccer and sand volleyball during his free time.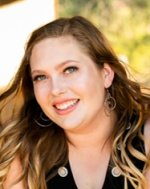 Catie Holt
Catie Holt is a junior majoring in Physiology & Medical Sciences and also has a minor in Health & Human Values. She is also involved on campus as an RA and a DA. Catie also is involved in several different clubs around campus and holds a few leadership positions.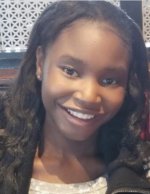 Ariana King
Ariana is currently majoring in Neuroscience & Cognitive Science with minors in Biochemistry and Information Science, Technology, and the Arts. She is interested in learning more about how disruptions of the circadian system can lead to sleep disorders. By being a part of the lab, she hopes to learn more about the neurobiology of sleep. She then hopes to pursue a Ph.D. in Neuroscience.
Cassandra Kuhler
Cassie is an honors student at the University of Arizona. She is a senior majoring in Physiology and minoring in Psychology. She is interested in sleep deprivation-related research because she would like to contribute to the academic and medical communities respective understandings of the nuanced ways that sleep influences mental health. Post-graduation, she intends to continue her higher education and pursue a career as a Physician Associate (PA).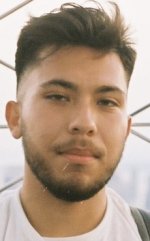 Javier Mendoza
Javmendoza1215@email.arizona.edu
Javier Mendoza is an Undergraduate Student majoring in Psychology with a double minor in Spanish and Studio Art. Javier plans on attending graduate school post-undergrad. He is interested in the relationship between sleep and mental health.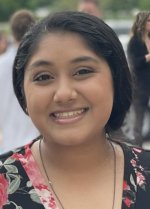 Sayani Shah
Sayani is an undergraduate honors student in the neuroscience and cognitive science major with a minor in biochemistry. She was born in Fort Worth, TX and hopes to attend medical school in 2023 with goals of going into neurosurgery. She looks forward to learning more about how light pollution affects sleep, and in her free time enjoys travelling, hiking, and watching comedy shows.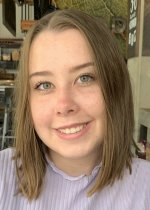 Ellen Watkins
ellenwatkins@email.arizona.edu
Ellen is a Physiology and Medical Sciences major and Biochemistry minor at the University of Arizona. She is interested in connections between sleep and mental health and her goal is to be a Physician Assistant.