Meet Our Team
DIRECTOR
Michael A. Grandner PhD MTR CBSM FAASM FAHA
Director, Sleep and Health Research Program
Director, Behavioral Sleep Medicine Clinic
Associate Professor of Psychiatry, College of Medicine
Associate Professor of Medicine, College of Medicine
Associate Professor of Psychology, College of Sciences
Associate Professor of Nutritional Sciences, College of Agriculture and Life Sciences
Associate Professor of Clinical Translational Science
Dr. Grandner is the Director of the Sleep and Health Research Program at the University of Arizona, Associate Professor in the Departments of Psychiatry and Medicine in the College of Medicine, Associate Professor of Psychology in the College of Science, Associate Professor of Nutritional Sciences in the College of Agricultural and Life Sciences, and Associate Professor of Clinical Translational Science. He is a licensed Psychologist and Certified in Behavioral Sleep Medicine by the American Board of Sleep Medicine and a diplomate in Behavioral Sleep Medicine by the Board of Behavioral Sleep Medicine. He directs the Behavioral Sleep Medicine Clinic. He is a member of the Sarver Heart Center, the Hispanic Center of Excellence, and a faculty member of the Graduate Inter-Disciplinary Programs in Neuroscience and Physiological Sciences.
His research focuses on how sleep and sleep-related behaviors are related to cardiovascular disease, diabetes, obesity, neurocognitive functioning, mental health, and longevity. Specific areas of focus include: (1) Downstream cardiovascular, metabolic, and behavioral health outcomes associated with insufficient sleep, (2) Upstream social, behavioral, and biological determinants of insufficient sleep, and (3) Development and implementation of behavioral interventions for sleep as a domain of health behavior.
Dr. Grandner has published over 250 articles and chapters on issues relating to sleep and health, is Associate Editor of the journal Sleep Health and the editorial boards for SLEEP, Sleep Medicine, Journal of Sleep Research, Behavioral Sleep Medicine, and Frontiers in Neuroscience: Sleep and Circadian Rhythms. He serves on both the Mental Health Task Force and the Sleep and Wellness Task Force for the NCAA, was a member of the mental health consensus conference of the International Olympic Committee, and has partnered with a number of athletic, health, and corporate organizations. He is a regular lecturer on topics related to sleep and health for students, patients, corporations, and athletes, has been invited multiple times to the National Institutes of Health, and has presented for the US Congress (twice). His research has been profiled in hundreds of national and international news outlets, TV programs, magazines, and newspapers.
He has received awards and honors for his work from the Society of Behavioral Sleep Medicine, Sleep Research Society, American Academy of Sleep Medicine, American Heart Association, Population Association of America, Sleep Research Network, and other groups. He is an elected fellow of both the American Academy of Sleep Medicine and the American Heart Association. He has also received two separate Outstanding Professor Awards for his teaching.
Read Dr. Grandner's current CV or contact Dr. Grandner directly.
See more at http://www.michaelgrandner.com.
---
FACULTY
Associate Professor, Pediatrics
Jennifer Andrews research interests lie in interdisciplinary translational research, taking clinical information backwards to bench science to describe and identify endophenotypic markers for developmental, congenital and behavioral conditions. This can include understanding genotype-phenotype relationships, determining various endogenous approaches to measuring phenotypes and severity; and improving the quality of life of individuals with neurodevelopmental and congenital conditions throughout their lives. Her involvement with the sleep lab is assessing the impact of chronic illness on autonomic function and its relationship to sleep.
Clinical Assistant Professor, Psychiatry
Cristina.Garcia@bannerhealth.com
Dr. Garcia is a licensed clinical psychologist with expertise in serious mental illness (SMI). She is currently pursuing her certification as a Diplomate of Behavioral Sleep Medicine and is interested in the application of sleep disorder interventions in the SMI population. In her position at Banner-University Medical Center, she serves community members at the Whole Health Clinic and the Early Psychosis Intervention Center emphasizing treatment of sleep disorders. Dr. Garcia earned her BA at the University of Miami. She completed her PhD at the University of Maryland, College Park and her pre-doctoral internship and post-doctoral fellowship at the Albuquerque VA. She enjoys being outside, cooking and eating, traveling, and walking her sweet Pitbull mix, Fancy.
Assistant Professor, Nursing
Assistant Professor, Psychiatry
Dr. Fox is an Assistant Professor in the University of Arizona College of Nursing and a licensed clinical psychologist. Her research is broadly focused on how psychosocial processes impact adjustment to and coping with chronic illness, with an emphasis on symptom management and health related quality of life (HRQOL) in cancer. She is particularly interested in the role of sleep disturbance in HRQOL, and the development of interventions to improve sleep disturbance in the context of chronic illness. She received a BA in Psychology and Spanish from Tufts University, an MPH in Epidemiology from the San Diego State University Graduate School of Public Health, and a PhD in Clinical Psychology from the San Diego State University / University of California, San Diego Joint Doctoral Program in Clinical Psychology. She completed her pre-doctoral clinical internship at Rush University Medical Center and a postdoctoral fellowship at Northwestern University Feinberg School of Medicine. She is a member of the Cancer Prevention and Control Program at the University of Arizona Cancer Center.
Clinical Assistant Professor, Psychiatry
Denise.RodriguezEsquivel@bannerhealth.com
Dr. Rodriguez Esquivel is a clinical psychologist specializing in behavioral sleep medicine for the treatment of insomnia, circadian rhythm disorders, and cPAP adherence. She is a clinical supervisor in the doctoral clinical psychology internship at the University of Arizona, supervising psychology interns in the Behavioral Sleep Medicine and Outpatient Psychotherapy clinics. She completed her PhD in clinical psychology with a health focus at the University of Miami in Coral Gables, Florida, and her internship and postdoctoral residency were completed at the Albuquerque VA Medical Center in New Mexico. Dr. Rodriguez Esquivel has also worked as primary care psychologist, specializing in work on adjustment disorders, bereavement, and depressive and anxiety disorders.
---
STAFF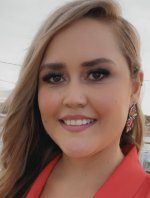 Denisse Armenta
Program Manager
Denisse is a clinical research coordinator. She is a recent respiratory therapy graduate. She assists study coordinators with all clinical study procedures and data collection. Denisse will be joining the NoCHeS project and is excited to partake in a project in her hometown.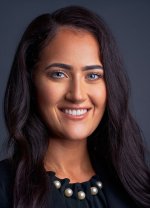 Hannah Gannon
Clinical Research Coordinator
Hannah Gannon is a Research Assistant for the WISH Study in Phoenix, Arizona. She graduated from Baylor University with a B.S. in Health Science Studies in May 2020. She hopes to continue expanding her understanding of clinical research and its relation to healthcare delivery and eventually attend Medical School. In her free time, Hannah enjoys hiking, traveling, and trying new restaurants.
Gabriela Montenegro
Clinical Research Coordinator
Gabriela is a Clinical Research Coordinator for the WISH Study in Phoenix, Arizona. She graduated from Arizona State University with a B.S. in Biochemistry and hopes to continue her education by eventually attending Medical School. In the mean time, she hopes to continue expanding her clinical research experience while also giving back to her community as a volunteer phlebotomist at her local free clinic. When she's not focused on healthcare, she enjoys spending time with her pets, reading a good book, and traveling.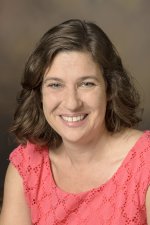 Sarah Ortega
Business and Grants Manager
sortega@psychiatry.arizona.edu
Sarah Ortega is the Business Manager in the Psychiatry Department at the University of Arizona. She oversees departmental financial activities including funding, purchasing and budgets. Sarah has been with the University of Arizona for 13 years and with the Psychiatry Department for 3 years.
---
AFFILIATES
Designated Campus Colleague
Dr. Begay is focusing on the interrelationship of biology, environment, and culture, to understand human behavior as applicable to health and wellness. Dr. Begay's research interests include Native American health, especially in relation to the impact of American Indian historical trauma, and the subsequent evolution of intergenerational, maladaptive coping behaviors that contribute to the disproportionately high rates of stress-related chronic diseases, cancer, interpersonal violence, accidents, substance abuse, and addiction – all major contributing factors to the contemporary health and wellness of American Indians and Alaska Natives. Of particular interest, is the use of psychoneuroimmunology to assess the health impact of chronic stress, and associated pathophysiological processes. As an Instructor, Dr. Begay has taught the following courses: American Indian Medicine and Wellness, Cultural and Linguistic Diversity in Exceptional Learners, Drugs and Society, Human Sexuality, Health Education Intervention Methods, and Contemporary Community Health.
---
RESEARCH INTERNS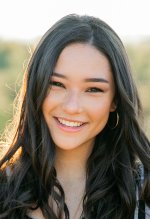 Sabrina Arevalo
Research Intern
Sabrina recently graduated with honors in Physiology and Medical Sciences and Nutritional Sciences, minoring in Emergency Medical Services, Pharmaceutical Sciences, and Sports Nutrition. She is an active member in the Physiology Honors Academy and in a Panhellenic soroity, Kappa Alpha Theta. In the future, Sabina hopes to become a physician in the military. In the lab, she is interested in investigating the connection between sleep and mental health.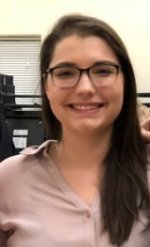 Breanna Featherston
Research Intern
Breanna is a recent graduate of the University of Arizona Masters program in Clinical and Translational Sciences. Prior to her graduate studies, she was an undergraduate student in the lab. She is developing her research experience for a planned PhD in neuroscience.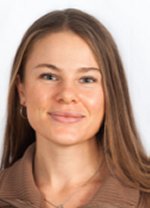 Madison Clarke
Research Intern
Madison Clarke is a Mental Performance Consultant and professional member of The Canadian Sport Psychology Association. Madison pursued her post-secondary studies at the University of Ottawa where she obtained a Major in Communication and Minor in The Social Determinants of Health. Madison furthered her studies by earning a Master's in Human Kinetics - Intervention and Consultation which focused on the field of sport psychology. Madison is also a former varsity track and field athlete. Madison competed nationally in events ranging from the 600m to 1500m. Madison is passionate about mental performance, wellness, and sport.